ABOUT ACE ENT. & MEDIA GROUP
ACE ENTERTAINMENT & MEDIA GROUP is an International talent representation, marketing and entertainment group founded in 2009. In the years of our existence we have established a unique and strong business network within the entertainment industry representing a diverse roster of event properties and consumer brands.


We offer a wide range of entertainment, marketing and event platforms throughout the world for major national and international clients. As a well-established company we have access to major media channel in Canada along with Online Newspaper.


ACE ENTERTAINMENT & MEDIA GROUP will endeavor to provide our key sponsors with a level of exposure to commensurate with the value of their investment. ACE ENTERTAINMENT & MEDIA GROUP believes we have the means in place to quantify the exposure value of our key sponsors. The key sponsor for this event will receive tremendous exposure for their company all across Canada.
›› Excellent Planning & Organization
›› Quality Standards
›› Technical pool of Quality Professional
›› Our Own Web company to handle all designing, development & promotional / Branding stuff
›› FM & Sideband Radio
›› Shaw's multicultural TV program on Channel 89
›› Varied industry experience
›› Pleasing Client Service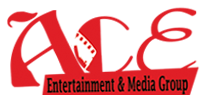 PRESENTED BY : ACE ENT. & MEDIA GROUP